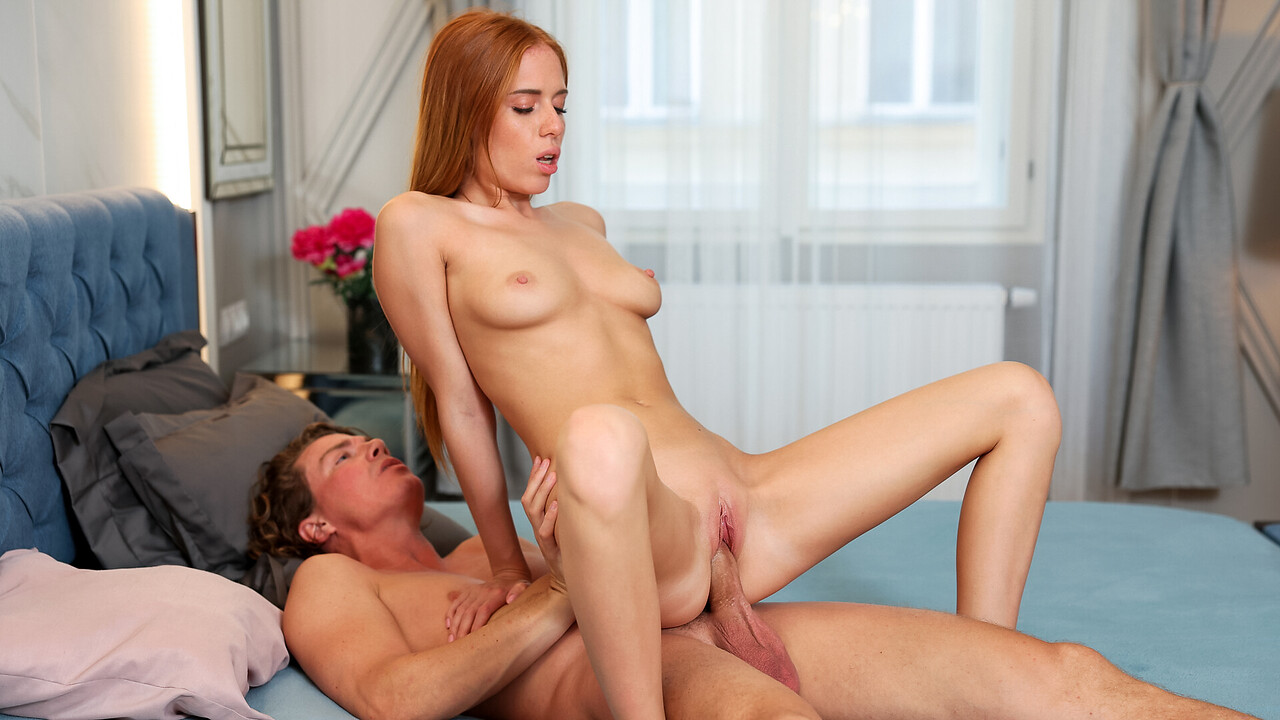 featuring Holly Molly and Ricky Rascal.
Added On:
Jan 27, 2023
Description:
Holly Molly has just arrived for work. Before she clocks in, the lovely little redhead can't help but pause in the hallway to admire herself in the mirror. Since she began working for Ricky Rascal, Holly has had the hots for him and today she plans to get so.
She gets down to work business with Ricky to begin the day. The fact that Ricky's office doubles as his spare bedroom doesn't help Holly concentrate, though. Eventually, she decides to just go for it. When Ricky gets close to Holly to talk about reports, she jumps at the opportunity to insist that he slip her out of her dress and admire the sheer lingerie she's hiding under her workaday clothes.
Stepping in close, Holly invites Ricky to kiss and to touch. He takes her up on the offer, palming her tits and then sliding his hand lower to cup the heat of her pussy. Dropping to her knees, Holly pulls out Ricky's obvious hardon and goes to work sucking him down in an enthusiastic blowjob. She makes sure to capture every inch, from balls to tip.
Ricky can't wait another moment to have his hot secretary. He lifts her up and moves them both to the bed where he buries his face between Holly's thighs to eat her out. Getting on his knees, Ricky shoves his dick in to replace his tongue, much to Holly's delight.
Getting onto her knees, Holly wiggles her bottom to invite Ricky back inside. Her pussy is nice and slick as Ricky gives it to her, diving nice and deep. They fall to their sides as they spoon together, creating an even hotter and more intimate angle of penetration.
Holly isn't finished with her boss yet. She gets Ricky on his back and then dominates him in the way she's daydreamed about. From riding him in cowgirl with her tits hanging in his face to twerking in reverse cowgirl, Holly lives her best life on Ricky's fuck stick. She keeps on bouncing with Ricky's hands guiding her rhythm until he pulls out just in time to pop, leaving Holly's bare muff covered in in his love.