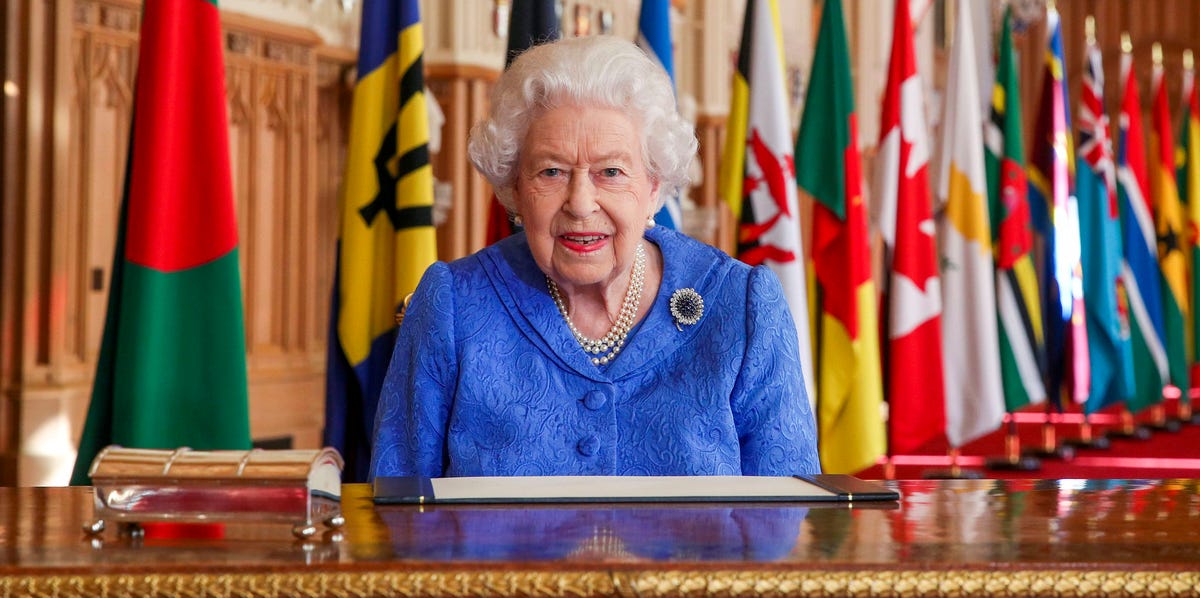 Queen Elizabeth is being closely monitored amid testing positive for Covid-19, and Palace officials are being cautious but optomistic. BBC's Daniella Ralph reports (via The Daily Mail)that "the mood from the Palace is one of caution but no alarm" and that "there are a couple of obvious aggravating factors here. Firstly that she is 95 years old, almost 96, and that immediately puts her in the vulnerable category. Also when you see the Queen now she is considerably thinner and frailer than she was a year ago and of course she will now have to be carefully monitored."
Royal expert Roya Nikkhah also explains that the Queen is not the only person at Winsor to have Covid, and confirms that Her Majesty is triple-vaxxed.
"We've been told by royal sources that there's been a bit of an outbreak. There has been a lot of talk about this HMS Bubble around the Queen for a couple of years which has been very successful, but I think long term the Queen understood more than anyone it wasn't tenable to continue. It placed a huge demand on pressures on staff who had to isolate and be away from their families for a long time. So I think she was very sanguine about that and probably inevitably accepted that she might be at risk at some point, but fingers crossed she'll be well – she's triple-vaxxed – and carry on."
Buckingham Palace announced the Queen's diagnosis in a statement on Sunday, saying "Buckingham Palace confirm that The Queen has today tested positive for Covid. Her Majesty is experiencing mild cold-like symptoms but expects to continue light duties at Windsor over the coming week."
Wishing Her Majesty a swift recovery.
This content is created and maintained by a third party, and imported onto this page to help users provide their email addresses. You may be able to find more information about this and similar content at piano.io